UniResearch Publication Series
UniResearch explores the change in development cooperation towards stronger private sector engagement and value-based partnerships between development organisations and private sector companies.
The objective of the study is to offer research-based information to different development actors of how to turn the change in development cooperation into positive results and ultimately, how to bring positive results for children and other vulnerable groups.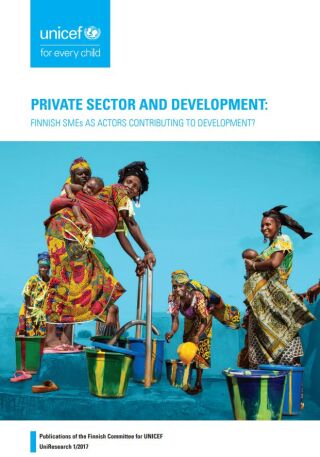 UniResearch 1/2017 - Private Sector and Development: Finnish SMEs as Actors Contributing to Development?
This research report examines Finnish small and medium sized enterprises' understanding of and capabilities to participate in the development co-operation in relation to the objectives of national development policy outline.
Download (.pdf) »
In the News